What is a two-color injection mold?
Views: 3 Author: Site Editor Publish Time: 2022-04-16 Origin: Site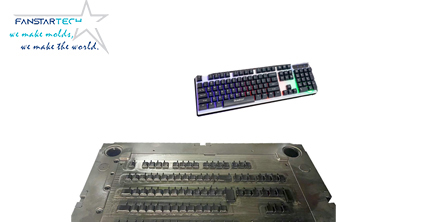 Two-color injection molds use two different types of plastics, and plastic products that can be clearly distinguished on the product are called two-color products. A mold that is installed on the same injection molding machine with two sets of injection molding devices (that is, a two-color injection molding machine), injects two kinds of plastics in sequence and generates a two-color product is called a two-color mold.
In short, a two-color injection mold is a tool for injection molding products with two different materials, mainly used for mass production. The two-color injection mold can easily and quickly provide plastic products with complete structures and precise dimensions.
The products produced by the two-color injection mold have the advantages of light weight, high strength, good toughness, corrosion resistance, good insulation, easy coloring, easy molding, low cost, etc., so they have been widely used and won the love and favor of people .
Two-color molds can be divided into: core rotary type, core back type, push plate rotary type according to the structure classification. Two-color injection molding machines usually have two types, injection screw parallel injection molding machine and injection screw vertical injection molding machine.
Fanshida has many years of experience in the two-color injection mold industry, and has solved many injection molding problems for customers, and has won the trust and support of many customers. If you have any questions about two-color injection molds or multi-cavity injection molds, please feel free to contact us.