The injection molding mold uses the insert structure for concave processing
Views: 1 Author: Site Editor Publish Time: 2023-01-09 Origin: Site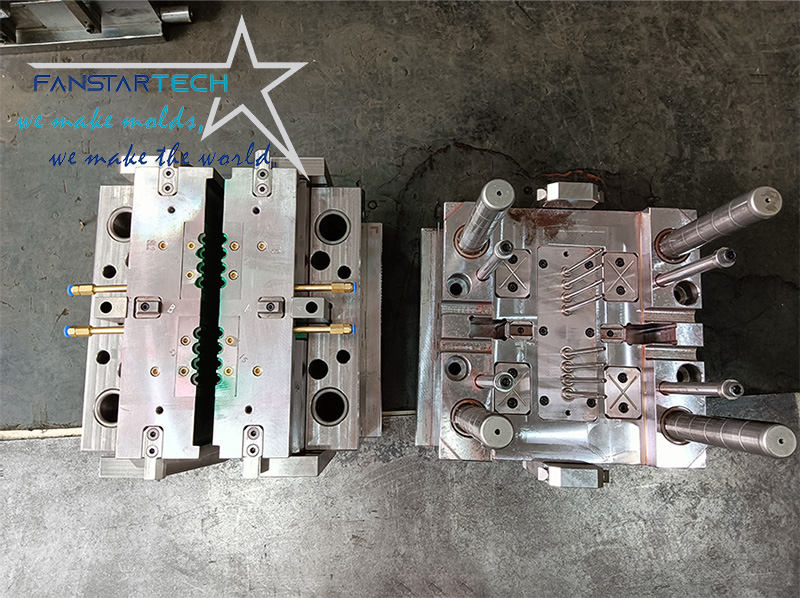 Injection molding mold insert structure can give full play to its role in the molding products rely on ordinary sliding core structure difficult to complete concave processing of the molding products, with concave shape but less production of the molding products and trial production of the molding products. Because the desired concave shape can be formed in the integrated molding product, the inlay structure is a very effective means when necessary.

Due to the need for manual disassembly and assembly of injection molding die inserts, it is necessary to carefully design the guiding and avoiding machining and chamfering machining of the insert part of the inserts, and the setting of matching tolerance becomes an important technical know-how. Not all molds need to be constructed in a manner suitable for automated production. It is important to understand in advance that a simulated manual process can be used to obtain the desired molded product.
The structure of injection molding mold insert is to divide the concave part into the molding core, push out the core (insert) and the molding product together, and then manually remove the insert. The insert is reinstalled into the mold the next time it is formed. Therefore, in the use of insert structure, there is only semi-automatic completion of the shortcomings of forming processing.
When the shape of injection molding mold is complex, it may be very difficult to deal with it by mechanical structure. In this case, you can use a classic technique called "insert construction." The mission of Fanstar is to master the core technology of injection molding production, to communicate and analyze the technology before the production of injection molding with customers from the production needs of finished products, so that the injection mold delivery time is short, the service life is long, the mass production is fast and the finished product quality is excellent! Have the need of injection molding injection mold welcome to contact us!