Teacher and pupil pair pass on, grow together and promote development | Fanstar of injection mold
Views: 1 Author: Site Editor Publish Time: 2023-02-20 Origin: Site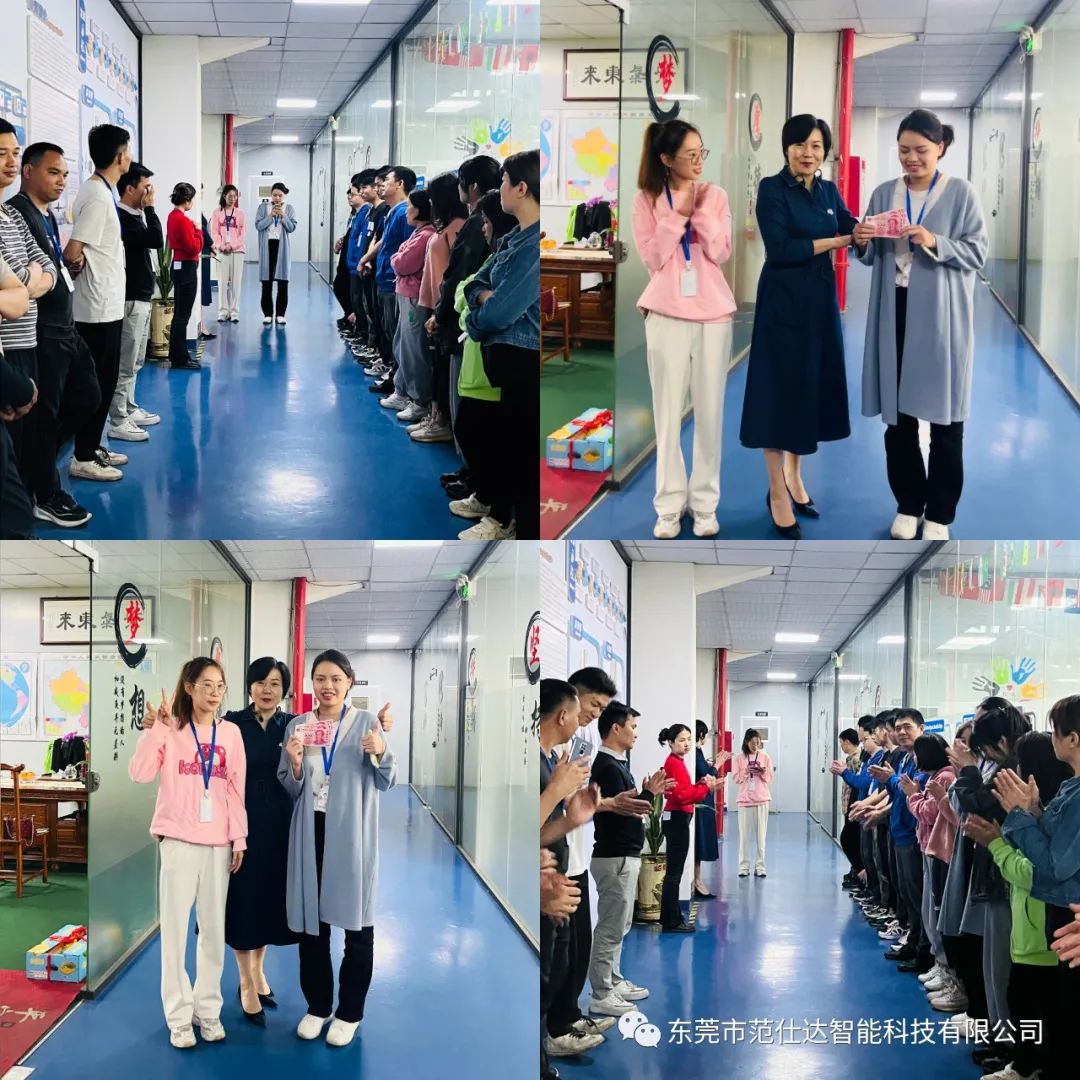 Every scholar in ancient times has a teacher. Teachers, so preach and receive enlightenment also. Who is free from confusion if he is not born wise? Confused and do not follow the teacher, it is confused also, the end does not understand.

Han Yu has explained the importance of learning from teachers in the "Teacher Said", and Fanstad also pays special attention to the culture of masters and apprents, hoping that through the way of the pair of masters and apprents, our new employees can quickly integrate into the process, and can learn the excellent experience of the master quickly, so as to ensure the high standard requirements of our injection mold quality.
In the initiation ceremony of the pair, the apprentice specially wrote a letter of thanks, thanking the master personally for his careful training, and the master also expressed his expectations for the apprentice in the future work. The atmosphere of the scene was high and applause continued. Ms. Wang Meilian, the general manager, also gave them cash awards and heartfelt congratulations. Teachings such as spring breeze, Shien as deep as the sea, also hope that this dedication and gratitude can carry forward.
The core of mentoring culture
1 Core Purpose
The core purpose of mentoring culture is to quickly copy talents and achieve a win-win situation between mentors and enterprises.
2 Practice Measures
Teach the way of teachers, the way of apprentices, the way of getting along with teachers and apprentices, give everything to each other, humbly ask for advice, dedication and gratitude forever!
3 Display Platform
Master and apprentice pair ceremony; Teacher award ceremony and appreciation ceremony; Thank you letters and certificates are displayed on the wall.
Spit out the heart wisp of silk, dedication life infinite; Blue is better than blue, one day as a teacher for life as a father! It is hoped that the mentoring culture of Vanstad can be passed on from generation to generation, constantly inject fresh blood into the enterprise, and finally achieve a win-win situation for both employees and the enterprise. The mission of Fanstar is to master the core technology of injection molding production, communicate and analyze the technology before mold production with customers from the production needs of finished products, so that the mold delivery time is short, the life is long, the mass production is fast and the finished product quality is excellent! Have the need of injection molding mold welcome to contact us!