Service and 5S management of Fansstar Injection mould Factory
Views: 2 Author: Site Editor Publish Time: 2023-03-18 Origin: Site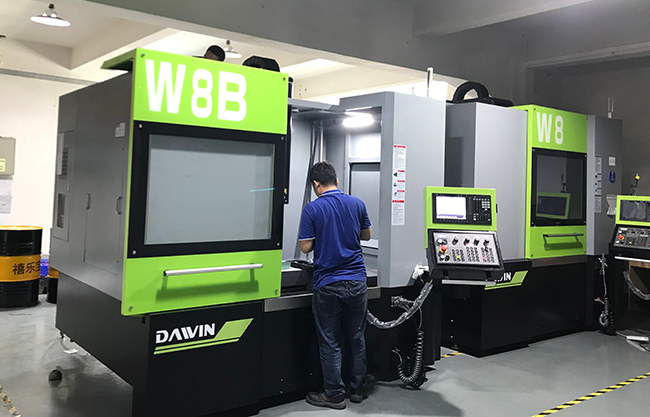 In addition to technology and product clearance, there are two things we tend to ignore, that is, service and health. Good service can narrow the distance between us and customers, and we can feel comfortable and respected, not to brag. As long as they came to our company to investigate and exchange technology, they were full of praise when they went back. What impressed me most was a customer from the Internet platform who wanted to exchange technology with us. At that time, there was something else to deal with in the business, and she was our receptionist. After leading the customer to the business office, we will contact the business side in time and inform the customer of the time.

Of course, the environment is also an indispensable part. Our company applied for international 5S management last year and has passed it. What is 5S? The main products of Fanstar injection mould are pen mould, keycap mould, two-color mould, new energy injection mould, connector mould, electronic product mould and medical mould.
The Importance of 5s
1.5s is the best salesman to make customers satisfied, promote the confidence of placing orders, clean and clear environment, no matter the peers/other customers come to visit and guide, also enhance our visibility, when a messy environment, in the hearts of customers has been greatly discounted;
2.5S make for a happy workplace. A bright, clean workplace makes people happy, gives us a sense of accomplishment at work, makes us more cohesive and more enjoyable at work.
3.5S is a small energy-saving expert to reduce the waste of many unnecessary materials and tools. We will classify the tools. We will hang the wrenches on the wall and put them neatly, and put them back in place after use to prevent loss and reduce the "search" of tools;
4.5s is the promoter of standardization, emphasizing standard operation, stable quality, timely achievement of production targets, customer delivery and delivery. Comply with the operating standards, there will be no industrial accidents, all the equipment are regularly cleaned, overhaul, maintenance, can detect the existing problems in advance, so as to eliminate safety risks. Fire-fighting equipment is complete, fire-fighting channel is not blocked, in case of fire, the life safety of employees is guaranteed;
5.5s scientifically improves the thinking mode of striving for perfection, enables employees to improve their quality and form good habits, conducts long-term promotion through various operational norms, and constantly standardizes employees' behaviors. Doing 5S well can make the work site orderly and minimize the incidence of anomalies. Vanstad regards 5S as the most basic work, aiming at standardizing the site, improving staff quality, efficiency and quality. Special person is responsible for on-site inspection every day, and timely feedback is found. So 5S is the basic standard for everything.
The mission of Fanstar is to master the core technology of injection molding production, communicate and analyze the technology before mold production with customers from the production needs of finished products, so that the mold delivery time is short, the life is long, the mass production is fast and the finished product quality is excellent! Have the need of injection molding mold welcome to contact us!