Key cap mold customer: What I want, you give me what good!
Views: 2 Author: Site Editor Publish Time: 2023-04-04 Origin: Site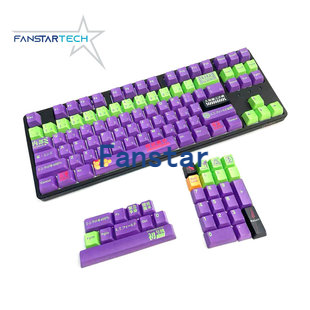 The strong desire to do a good job of injection mold and serve customers well must have such a strong desire to find a way to do a good job of mold and customer service. There will be various difficulties in the process of mold making. With this strong desire, we will naturally make 100 percent efforts, and finally solve the problem to achieve punctual and perfect delivery.

This time, Mr. Kou (a former university professor), a customer of keycap mold, visited us and gave us great recognition of our technology and service. He was also willing to teach us how to find high-quality customers and how to better serve customers from the perspective of his customers. We are especially touched to have such a customer grow together with us, the heart needs to be grateful.
Struggling to find a good supplier
Mr. Kou said, in fact, there are a lot of customers with injection mold needs at present, but in fact, they are struggling to find a good supplier, which leads to a lot of detours, and finally leads to the failure of the project or the direct change of industry. Mr. Kou also found a lot of suppliers before he found us. In fact, there is a lack of a bridge linking suppliers and customers. Currently, information on search engines, e-commerce platforms and short videos is mixed, and customers prefer to find the source manufacturers rather than "second traffickers", which is more conducive to long-term benign cooperation.
Give customers the real situation, sincere direct less routine
When Teacher Kou got in touch with our business sister Lian, our sister Lian directly explained to the customer that the price of keycap mold is relatively high, and if the budget is relatively small, there is no need to come. It is this move moved the teacher Kou, the teacher saw our photos of the mold that we must have done before, their own budget and then came over. Give customers the real situation, sincere and direct less routine, because everyone's time is very precious, business is not a trick.
We give the customer what they want
Kou teacher also said that he clearly wants to set the key cap mold, some suppliers always push him two-color; In addition, some suppliers do not want to modify the injection mold even if they do not meet the requirements of customers. They just leave it there for customers to slowly modify or directly ignore it. It is just like this.
What the customer wants, we will provide what is good, because the product the customer needs must be well thought out, the customer to make the product is to meet the needs of the customer to promote to the market, the customer is the need to pay for and responsible for the product. Of course, if we find some technical errors, we can correct or suggest to the customer, such as the wrong height of the key cap on the drawing, better mold structure or better gluing method. We always insist that the mold is done well, and the finished product can be quickly mass-produced with high quality. It is also for the sake of customers to make money. Only after customers make money can we have better cooperation.
The mission of Fanstad is to master the core technology of injection molding production, communicate and analyze the technology before mold production with customers from the production needs of finished products, so that the mold delivery time is short, the life is long, the mass production is fast and the finished product quality is excellent!