Introduction of a new injection molding high temperature resistant material PEEK
Views: 2 Author: Site Editor Publish Time: 2022-12-27 Origin: Site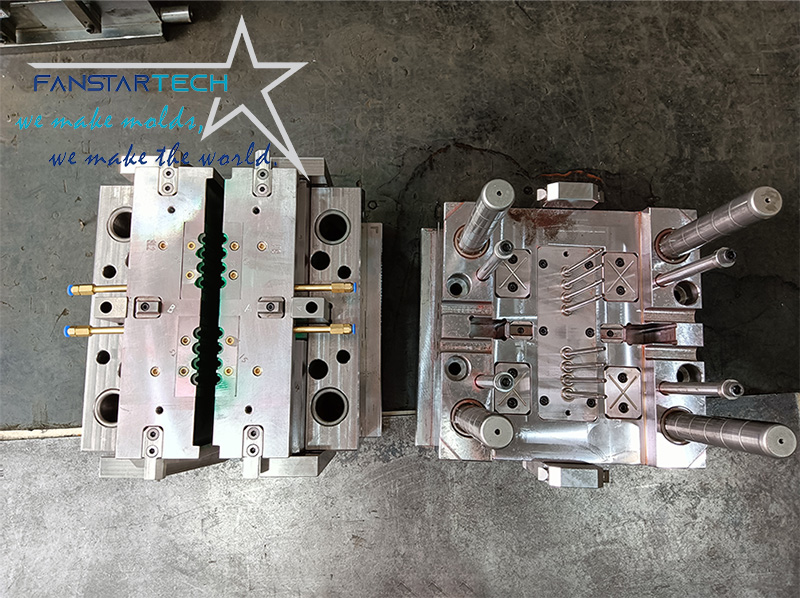 The new injection molding high temperature resistant material PEEK is a crystalline polymer with a melting point of 334℃, which can be used continuously at 220℃. After adding 30% glass fiber reinforcement, it can be used continuously at 310℃. The following Xiaobian will be introduced in detail from its physical and chemical properties, injection process and main characteristics.

Physicochemical properties
PEEK has the characteristics of high heat resistance (its thermal deformation temperature is 300℃ after fiber reinforcement), heat resistance water (can be used in 200~260℃ steam), fatigue and creep resistance, corrosion resistance (no solvent can attack it except concentrated sulfuric acid and nitric acid), radiation resistance and flame retardant, and good electrical insulation.
Injection molding process
PEEK must be processed at temperatures above melting temperature because of its crystallinity. It can be molded, injected, extruded, and fused to spin like other crystalline polymers. When the shear rate of PEEK is 1000s-1, the melt viscosity of PEEK is 480~350pa between 370~400℃, which shows good machining performance.
Main feature
1. Continuous use temperature up to 260℃.
2. Excellent radiation resistance.
3. The surface temperature of the cavity of the injection mold must be set at 180 ~ 200℃.
4. Excellent insulation.
5. Excellent resistance to organic solvents.
6. High fatigue strength.
PEEK has good chemical resistance and radiation resistance, excellent electrical affinity and good toughness. It can also maintain excellent wear resistance at high temperature and has certain flame retardant. The mission of Fansstar is to master the core technology of injection molding production, to communicate and analyze the technology before the production of injection molding with customers from the production needs of finished products, so that the injection mold delivery time is short, the service life is long, the mass production is fast and the finished product quality is excellent! Have the need of injection molding injection mold welcome to contact us!