Injection moulds Main points of plastic injection molding including glass fiber
Views: 1 Author: Site Editor Publish Time: 2023-02-13 Origin: Site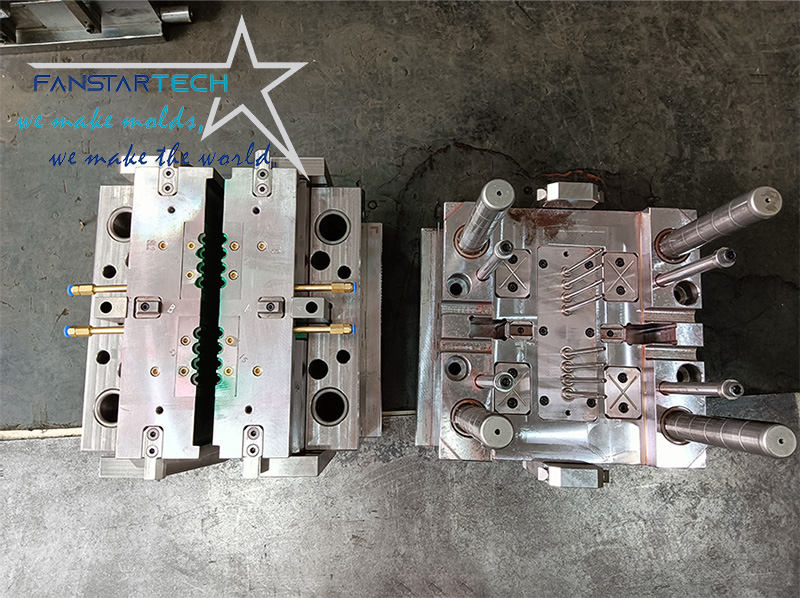 The strength of glass fiber itself is higher than that of plastic, but the impact resistance of glass fiber is poor when used alone, and the material is brittle. By mixing with plastic, it can avoid brittleness and be more durable as a molding material. Therefore, glass fiber is often added in the process of injection molding, which will improve the durability of molded products, but there are several problems that need special attention.

1. Section shape of glass fiber
The cross-section shape of glass fiber has a variety of types, such as circular section, rectangular section, cocoon section and so on. It is closely related to the warping, deformation, fluidity and orientation of the molding products.
2. Gate wear
In injection mold, especially the inner surface of the gate, will be worn by glass fiber. If the gate size changes, the molding conditions will change, the size of the molded product and the generation of burrs will also change.
3. Wear of screw and barrel
Because the glass fiber flow will scratch the screw and barrel of the molding machine, anti-reflux ring, so for the resin containing glass fiber, it is recommended to use wear-resistant barrel and screw.
4. Residual fiber length changes
When screw mixing is used in molding processing, some parts will fracture, even when passing through the runner and gate, there will be a certain amount of fracture, and the strength of the parts may be deviated due to the length of the glass fiber remaining in the parts.
5. Orientation occurs
Tensile strength and compressive strength vary according to the direction of the fiber, resulting in the flow direction and the molding shrinkage perpendicular to the direction of the flow due to the orientation.
In order to enhance the strength of plastics, plastic materials with glass fibers can be used during injection molding. The mission of Fanstar is to master the core technology of injection molding production, communicate and analyze the technology before mold production with customers from the production needs of finished products, so that the mold delivery time is short, the life is long, the mass production is fast and the finished product quality is excellent! Have the need of injection molding mold welcome to contact us!