Injection mold ejector pin and its type are introduced
Views: 1 Author: Site Editor Publish Time: 2023-01-04 Origin: Site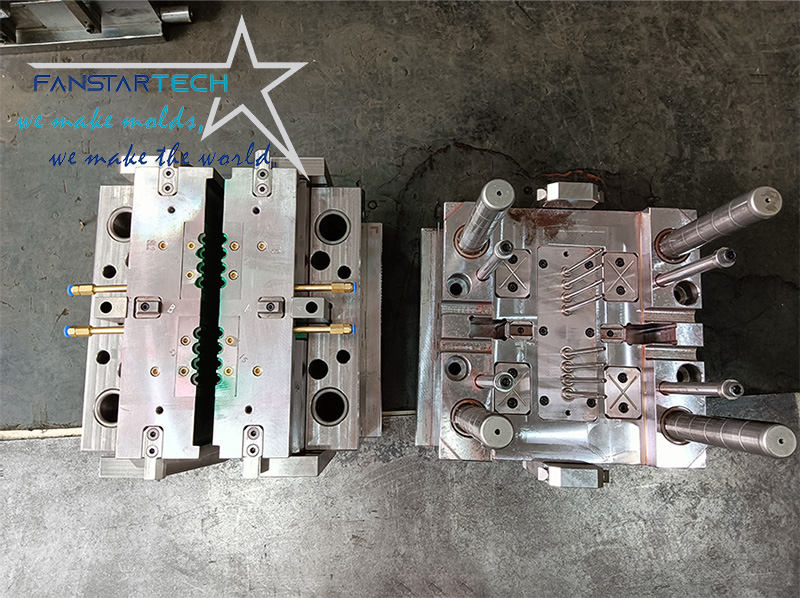 The use of steel ejector pins in injection mold can safely and easily remove the molded product, avoiding the risk of scald caused by manual removal of the molded product. In addition, due to the molding shrinkage of the resin, the molding product may be firmly fixed to the movable side of the mold by the shrinkage force, so it is necessary to remove the molding product with greater force than the shrinkage force. Therefore, the ejector pin is the basic component of injection mold.

Ejector pins of injection mold changed from incompatible with each other and expensive to standardized mass production of ejector pins of the same shape, greatly improving the convenience of ejector pin replacement and reducing the manufacturing cost of ejector pins. In order to improve the breaking strength of ejector pins, it is also a good way to fabricate ejector pins with steps. By thickening the roots, the buckling strength can be greatly improved.
If the circumferential dimension of the ejector pin is not machined accurately enough, the molten resin will enter the clearance and produce burrs. If the proper clearance is not maintained, the ejector pin will not move properly and may break due to abrasion. The sliding part is hardened to improve wear resistance. In the case of a straight push rod, the ejector pin shape is generally composed of a straight rod part, a straight rod part and a shoulder part.
As the root of the shoulder section changes sharply into a stepped shape, the compressive stress, bending stress, and torsion acting on the ejector pin will cause the stress to concentrate on the root of the top corner section. Therefore, annealing is sometimes performed at or near the root of the shoulder section to release stress. The mission of Fanstar is to master the core technology of injection molding production, to communicate and analyze the technology before the production of injection molding with customers from the production needs of finished products, so that the injection mold delivery time is short, the service life is long, the mass production is fast and the finished product quality is excellent! Have the need of injection molding injection mold welcome to contact us!