Energy storage connector mold open injection manufacturers
Views: 1 Author: Site Editor Publish Time: 2023-04-15 Origin: Site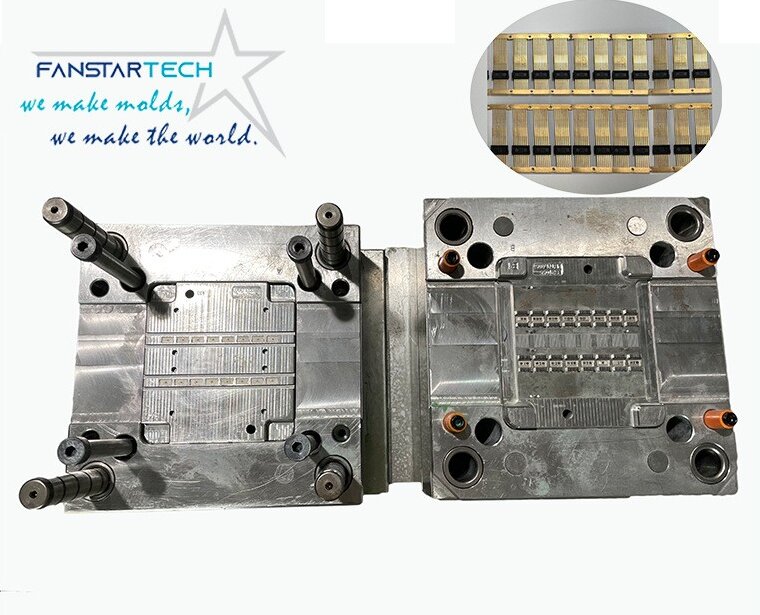 We are pleased to introduce our energy storage connector mold to you. Our energy storage connector mold is a high-quality product with a variety of functions and advantages, which can be widely used in power systems, new energy vehicles, smart home and other fields. Let's have a look at our products.

First of all, our energy storage connector molds are manufactured from high-quality materials with extremely high durability and stability, which can maintain the stability and reliability of the connector for a long time. At the same time, our mold design is simple, easy to operate, can greatly reduce the working time, improve the working efficiency.
Secondly, our energy storage connector mold has a wide range of application scenarios. In the aspect of power system, our molds can be applied to substation, power plant, distribution room and other scenarios, used to connect transmission lines and distribution equipment, improve the reliability and security of power transmission. In terms of new energy vehicles, our molds can be applied to electric vehicles, hybrid electric vehicles and other scenarios to connect battery packs and electric motors and other components to improve the performance and range of electric vehicles. In terms of smart home, our molds can be applied to smart home appliances, smart lighting and other scenes, used to connect smart home equipment, improve the intelligent level and convenience of home.
Finally, our energy storage connector mold has unique properties and value. Our mold adopts high precision processing technology to ensure the precision and stability of the connector, with very high performance indicators. At the same time, our mold price is affordable, can bring higher cost performance for customers. The mission of Fanstar is to master the core technology of injection molding production, communicate and analyze the technology before mold production with customers from the production needs of finished products, so that the mold delivery time is short, the life is long, the mass production is fast and the finished product quality is excellent!
To sum up, our energy storage connector molds have the advantages of high quality, wide application scenarios, unique performance and value, and are ideal for a variety of fields. If you are looking for a high performance, easy to operate energy storage connector mold, then our products will be your choice. Contact us for more details.