Birthday party in the first quarter of 2023 | gratitude takes you, grow up together!
Views: 1 Author: Site Editor Publish Time: 2023-03-21 Origin: Site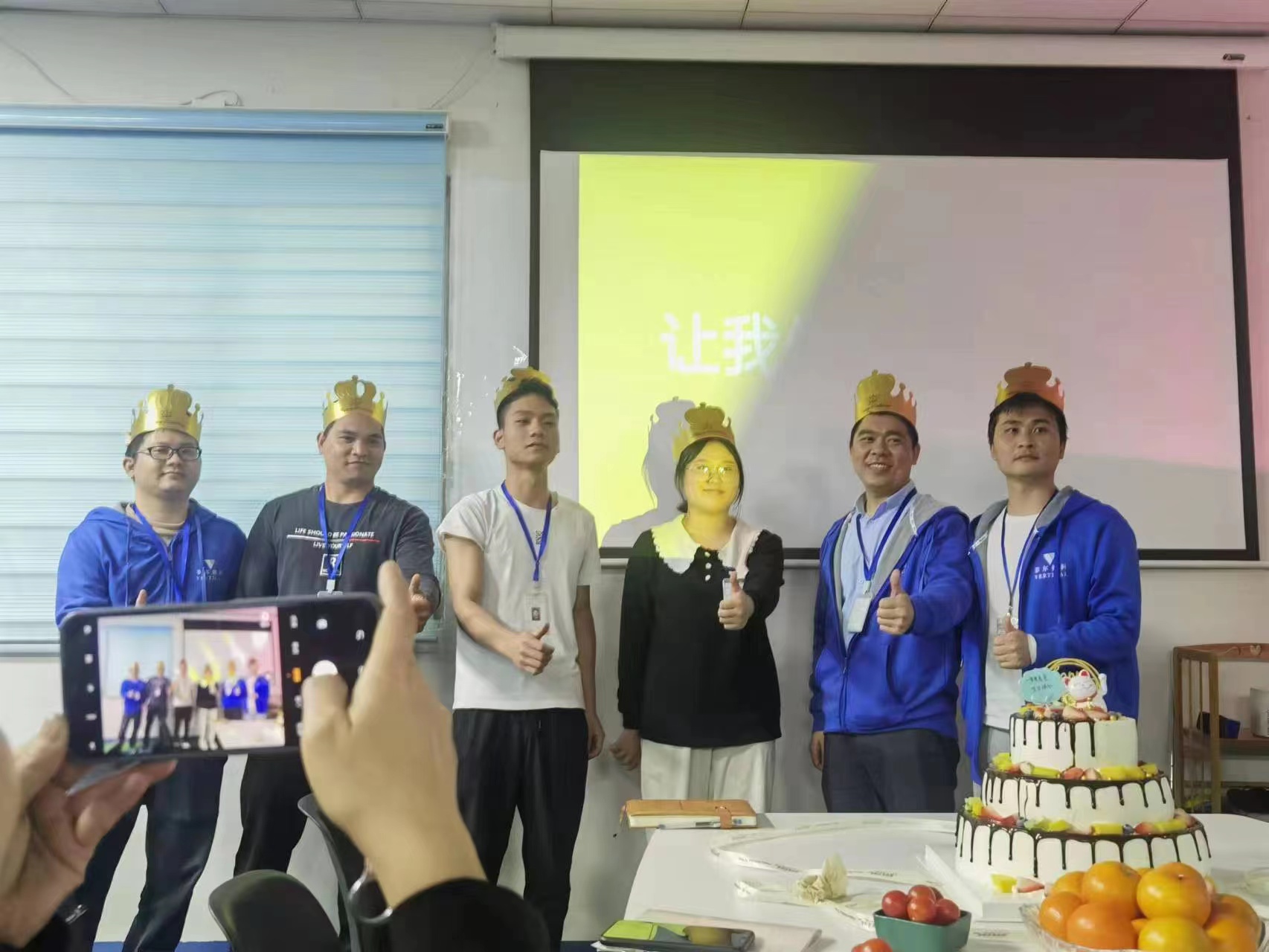 On the Surabaya shore, the boundless landscape was new. Wait to know the Dongfeng surface, always spring. Life needs ritual, work needs belonging. The birthday of every Fanstar employee deserves to be remembered because of your hard work and dedication.

In order to strengthen the construction of corporate culture, improve the sense of belonging of employees, let everyone feel the company's care and love. On the afternoon of March 4th, Fanstar ushered in the first quarter employee birthday party. Birthday cakes and gifts were sent to all the birthday stars to celebrate the birthday and share the happy time.
The birthday party was opened with the sound of happy music. All the staff and the birthday girl gathered together to sing Happy birthday songs, make birthday wishes, cut the cake together. The employees also sent handwritten birthday wishes to the birthday girl.
Constant laughter, warmth and warmth, bright smiling faces and sincere wishes, the warm and warm birthday party will be perfectly frozen in the camera, deeply left in the memory of friends.
Birthday is the growth of the footprints on the road, is the growth of a new fold in the texture. Birthday is a special day that belongs to everyone. Different times have different interpretations of its meaning.
After the cake, the second half of the dinner began. Everyone seems to have endless topics to talk about, from work to life, from the past to the present and then to the future. The whole atmosphere is extremely relaxed and harmonious. Fanstad people are like a family, even though we come from all over the world.
The good time is always short, but this good memory will always be imprinted in our mind, I hope we can continue to work together in the future, to build a friendly, united and cohesive team, jointly create a better future of the company.
Every birthday, is a node of life, let us understand that today is different from yesterday, every effort now, will surely meet a better self tomorrow. Let's look forward to Fanstad's next birthday! Here are some more highlights
The mission of Fanstar is to master the core technology of injection molding production, communicate and analyze the technology before mold production with customers from the production needs of finished products, so that the mold delivery time is short, the life is long, the mass production is fast and the finished product quality is excellent! Have the need of injection molding mold welcome to contact us!